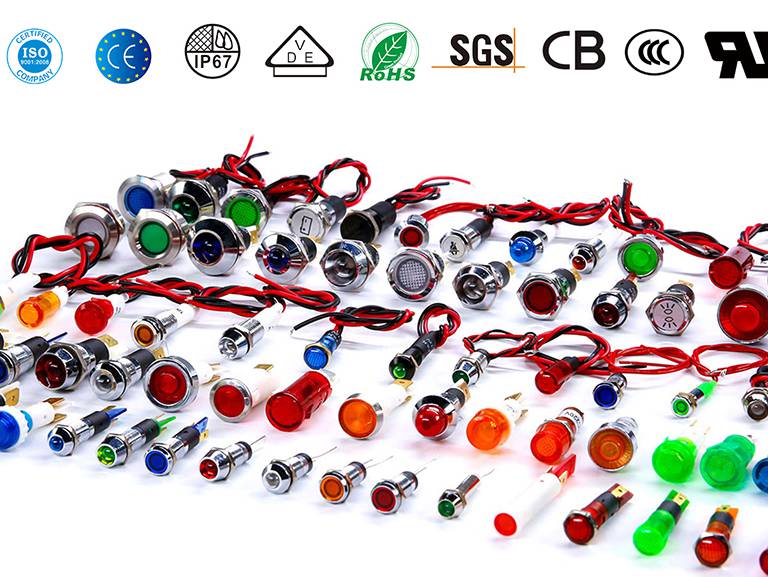 Bring China Leading LED INDICATOR products and Solutions to Global Clients. LED INDICATOR based on China's rich manufacturer resources and our own R&D team, manufacturing team cooperate directly with the original manufacturer in China, multiple business models cooperation including OEM, ODM and overseas market distribution to ensure the best value for customer.
LED INDICATOR's core employees are from manufacturing enterprises and supply chain enterprises in electrical components & parts industry, and have more than 10 years of work experience. LED INDICATOR under the principles of Quality Strict Selection (QSS), RESIST FAKE PRODUCTS, Keep the Truth and Transparency, to make sure products at the best quality, best competitive price and most reliable service.
Each product you select has full set of documentations or certifications, and is traceable from the beginning to the end. All of this you need is to enjoy the purchase with no worries.
2 Operation Centers in Shanghai, Chengdu, LED INDICATOR has established a full supply chain from products storage to shipping to customers with speedy and smart way. At present, Our cooperation deeply express shipper include DHL, TNT, FedEx, SF, China post.
130,000 SKU available, including metal led indicator, plastic led indicator, led indicator size from 6mm, 8mm, 10mm to 60mm, etc.
25 Industries involved. As an expert manufacturer and supplier, LED INDICATOR has been involved in the fields of transportation, automotive, machinery, Low-Voltage or Middle-Voltage power distribution switchgear system, industrial buildings, data center, commercial buildings, public buildings, charging facility, lift or elevators, packaging and printing, industrial control, compressor, shipping, robots, consumer electronics, aviation, Marine service, telephone-communications, audiovisual industry, medical technology, energy, building infrastructure technology, etc.
40 countries approached, like Canada, USA, Argentina, México, Brazil, Australia, New Zealand, Singapore, Malaysia, Indonesia, Philippines, Thailand, Vietnam, India, Pakistan, South Korea, Japan, Iran, U.A.E, Saudi Arabia, Germany, Russia, Italy, Spain, France, Poland, Hungary, England etc.